As the saying goes, a hero is three. If this hero has 3 Doosan equipments above 30 tons, he will be even more powerful. It is like having nine helpers or even 90 helpers to help out. Domineering is no friend! So, specifically, which of the three Doosan equipments will be used to help out, and everyone will look down and know.
Fuel Saving Star - Doosan DX300LC-9C
The Doosan DX300LC-9C is a "fuel-saving star" in the 30-ton class of equipment. It uses a six-cylinder EFI engine independently developed by Doosan to meet the country's three emission standards, and has strong power and excavation work.
In actual operating conditions, the DX300LC-9C is designed for fast operation with fast, large and small arms raising and lowering speeds, and strong rotational torque.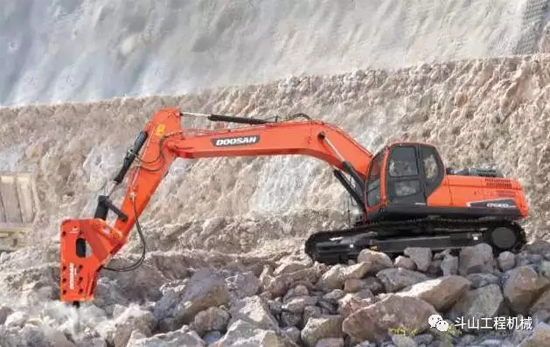 DX340LC-9C

In the work of lifting heavy loads, the DX300LC-9C relies on the best match between the engine output power and the hydraulic system to minimize the power loss, thereby enhancing the lifting force of the equipment and comfortably handling the conditions for lifting heavy loads.
The DX300LC-9C performed equally well during crushing operations. The DX300LC-9C can be equipped with a crusher, plus strong crushing power and stable hydraulic output, which can easily deal with small mine operating conditions.
Earth and Rock Master - DX340LC-9C
DX340LC-9C is specially designed for small and medium-sized mines and large-scale earthwork customers in China to ensure efficient work and reduce fuel consumption for customers.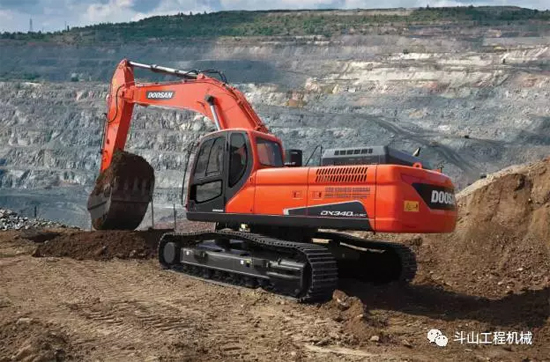 DX380LC-9C

The DX340LC-9C has superior mining capabilities that enable it to adapt to the digging force requirements of various work environments and ensure strong and fast working performance.
The DX340LC-9C has the perfect ability to operate on slopes. The combination of an efficient swing motor and a high-performance rotary speed reducer gives full play to excellent performance in slope excavation, loading, and turning operations.
Mine Dig King - DX380LC-9C
DX380LC-9C is specially designed for customers of mines and large earthworks projects in China, working efficiently at the same time, reducing fuel consumption and increasing profits for customers.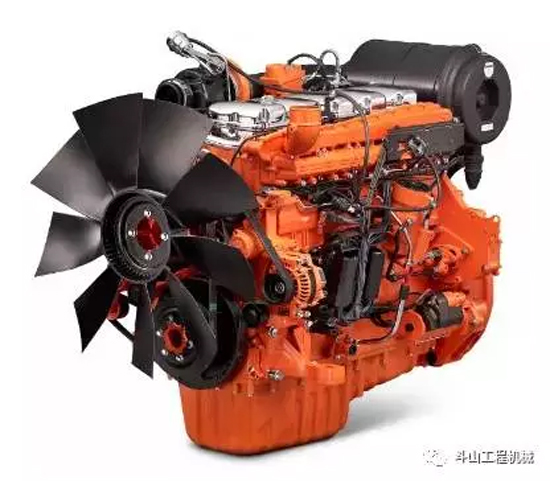 DX380LC-9C uses a new generation of Swedish Scania engines

DX380LC-9C adopts a new generation of Swedish Scania engine, featuring high fuel efficiency, low fuel consumption, and excellent durability. The high versatility of engine parts greatly reduces maintenance costs.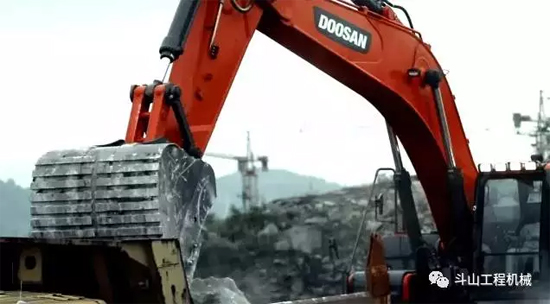 DX380LC-9C

DX380LC-9C has powerful performance in vehicle operation. It is designed for mines and other harsh conditions, and is equipped with a powerful new engine to ensure excellent operating performance under various harsh conditions.
Superior mining capabilities ensure that operations in tough mines and other areas are more handy. Fast, large and small arm lift speeds and descent speeds, as well as large swing torques, enable fast truck loading and unloading operations.
With DX300LC-9C, DX340LC-9C, and DX380LC-9C helping out, are you still worried that you can't overwork your work on time? (This article is from Doosan)
Related news: Doosan excavator machinery
Plate Flanges,Flange Dimensions,Forged Steel Plate Flanges,Plate Flat Flange
Shandong Zhongnuo Heavy Industry Co.,Ltd. , https://www.zhongnuoflange.com