Vehicle name:

Refuelling vehicle

Vehicle model:

HN5310P29D6M3GJY

Fuel:

Yes

Environmental protection:

Yes

Chassis model:

HN1310P29D6M3J

engine model:

WP10.300N

Engine power:

221

engine capacity:

9726

Engine manufacturer:

Weichai Power Co., Ltd.

Overall dimensions ( length / width / height ) :

11980×2496×3930,3560

Cargo bed ( length / width / height ) :

× ×

Total mass (Kg) :

31000

Load quality:

0

Curb weight (kg) :

13790

Rated mass (kg) :

17015/17070

Approach angle / departure angle:

24/11
22/11.4

Front / rear suspension:

1370/2805
1550/2625

Wheelbase (mm) :

1850+4605+1350

Axle load:

6300/6700/18000 ( with two axes installed )

Fuel consumption:

Number of springs:

9/9/12

Number of tires:

12

Tire specifications:

11.00R20 18PR

Front track:

2065/2065

Rear track:

1860/1860

Chassis configuration

High top double-bed cab, Shanbei gears 9- speed gearbox, 13 tons double rear axle, 11.00 vacuum tires, with original air conditioning, with front Disc Brake. Weichai Diesel Engine equipped with 300 horsepower.

Tank configuration

The actual volume of the tank : 40 cubic meters , The tank body is made of 6mm high-quality carbon steel plate, adopts disposable coil forming technology, superior bearing, and durability. The main body of the tank adopts an automatic butt welding process, with a straight and beautiful weld seam and good durability. There are through holes at the bottom of the middle partition of the tank, and reinforced anti-wave partitions are welded in the middle of each tank to reduce the impact force of the oil inside the tank. The outer surface of the tank is coated with anti-rust paint and decorative paint. The tank body is sprayed with explosive characters, with reflective tape, and the tank body is silver-gray.

Dedicated configuration

The special oil pump is equipped with the function of quick oil inlet and outlet, plus European standard tank mouth, subsea valve, anti-overflow probe rod and socket, bottom oil port, oil and gas recovery valve, oil and gas recovery joint, and the accompanying 2 tanks and cans Equal length tubing, 2 fire extinguishers, 1 ladder, bumper on both sides and rear, 1 ground wire.

Car accessories

Vehicle Certification, Chassis Certification, Motor Vehicle Invoice, Vehicle Tool Kit, Chassis Service Station List, Engine Warranty Manual, etc.
Founded in 1968 and headquartered in Xi'an, Shaanxi Province, Shaanxi Automobile Holding Group Co., Ltd. (hereinafter referred to as Shaanxi Automobile Holding) covers heavy military off-road vehicles, heavy trucks, Bus (chassis), medium and light trucks, heavy- Cummins engine and other fields, with distinctive characteristics, complete specifications, reliable performance of the six major categories of more than 1,000 varieties of sequence. Shaanxi Heavy Truck has introduced STEYR and MAN and other advanced European technology. The main models include: F2000, F3000, M3000, X3000 and special vehicles. Drive formats include 6 * 4 and 8 * 4.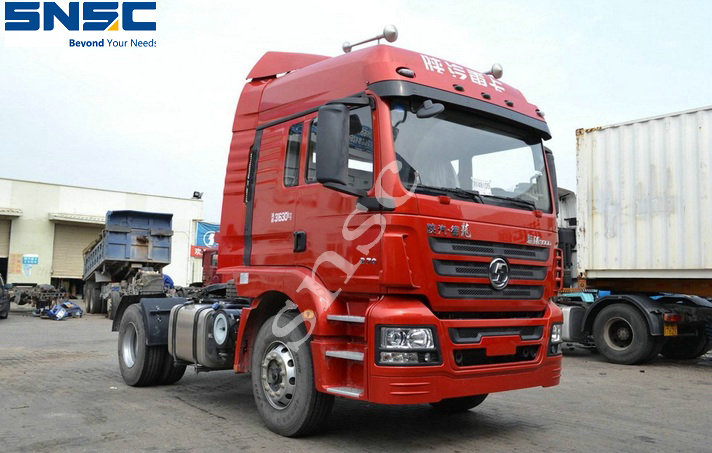 Shacman F2000 F3000 X3000 Truck Parts
Shacman Truck Parts,Truck Air Dryer,Rear View Mirror,Heavy Truck Shock Absorber
Jinan Shine International Trade Co.,Ltd , http://www.snsctruck.com