FAW liberation: Libao 280,000 cars 2011 key to "three steps"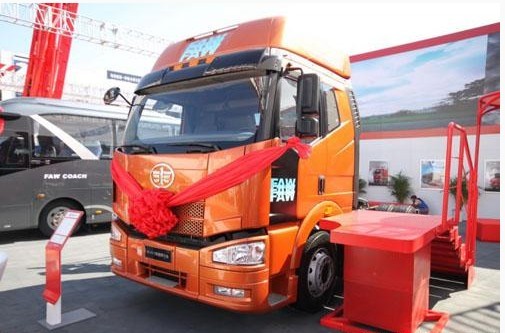 In 2011, the sales target of FAW Jiefangzhong heavy truck was to maintain 280,000 vehicles and sprint 300,000 vehicles. To this end, in 2011, FAW Jiefang will continue to follow the development goals of the "three-year two-year reform concept" and the five-year plan of the group company, "keep the foundation, work long-term, grab share, and strive for the first". Of course, under the ever-changing market, the liberation company also quickly adjusted its marketing strategy. In simple terms, FAW's preparation for liberation will be a "three big step."

As a first step, in 2011, Liberation will comply with market demand and continue to expand its market share in heavy trucks. For the leading products of 2011, Zhang Bing, Director of Marketing Management Department of FAW Jiefang Automobile Co., Ltd. and General Manager of FAW Jiefang Automobile Sales Co., Ltd. stated at the 2011 Business Annual Meeting: Increase investment in 11L and 13L products and promote the replacement of medium-sized vehicles. Expand the market share of special vehicles. For the currently popular J6 products, Liberation will successively introduce new technologies such as AMT and new brake systems to upgrade and upgrade, further enhancing the handling and energy-saving of J6 series products. The second step is to strive to make the product's emission standards at the forefront of the industry in terms of new energy development. The third step will continue to expand overseas markets.

Dongfeng Commercial Vehicles: First of all, "Defend War" in 2011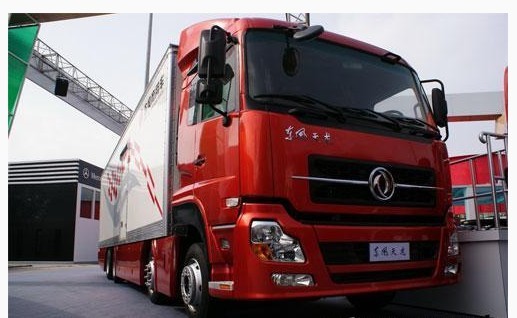 In 2011, Dongfeng Commercial Vehicle Co., Ltd. will ensure that its share will increase and achieve a share of medium and heavy trucks exceeding 19.6%. Among them, the Shiyan headquarters will sell 155,000 heavy-duty trucks, an increase of 8.4%, and the market share will remain at 12.4%, an increase of 1 percentage point. In terms of segments, Dongfeng Commercial Vehicles will sell 55,000 tractors, 30,000 heavy-duty trucks, 29,000 heavy-duty construction vehicles and 41,000 medium-sized vehicles in 2011.

Based on this goal, plus competitors such as CNHTC and Shaanxi Auto, which have substantially raised their sales targets in 2011, Dongfeng Commercial Vehicle General Manager Huang Gang disclosed in 2011 when it released its 2011 strategy: "In 2011, our sales mission is related to 2010. The sales volume is flat, and the market will not be as optimistic as everybody predicts."

It seems that the preparation of Dongfeng Commercial Vehicles in 2011 must be preceded by a "defense campaign." How to win this "defending war"? Tong Dongcheng, vice president of Dongfeng Motor Co., Ltd., told reporters: "Our approach is to grasp the market's rhythm, strive for higher than market growth, fight in this area to create capacity, network and marketing capabilities."

In addition, Dongfeng has also formulated a road map for globalization. Tong Dongcheng said: "The domestic commercial vehicle market is already approaching saturation. To develop more markets, we must expand overseas to ensure the future growth of Dongfeng commercial vehicles."
China National Heavy Duty Truck: 2011 attacked the tractor market


In 2011, China National Heavy Duty Truck Co., Ltd. will ensure production and sales of more than 230,000 vehicles, and its sales revenue will exceed 100 billion yuan. The growth rate will be around 18%, and the main indicators will be higher than the industry average.

In 2010, China National Heavy Duty Truck Co., Ltd. occupied a large share in the market of domestic dump trucks and cement mixer trucks, but tractors are still the weak point of heavy trucks. To this end, China National Heavy Duty Truck Group will promote high-end tractors in 2011. Lightweight is its main feature. Gold Prince and Haoka HOKA have the latest models. Cai Dong, General Manager of China National Heavy Duty Truck Co., Ltd. introduced the new products in 2011 at the business annual meeting and focused on high-reliability tractors. He said that in 2010, according to the market's high-speed and light-weight demand for tractors, China National Heavy Duty Truck has solved the problem of heavy autos and high fuel consumption through technological progress.

In addition, by the end of 2011, CNHTC will also have a new batch of cooperative products available. For example, the newly acquired Huizhong heavy truck.

In addition, the rapid increase in product sales is inseparable from the marketing network. To further strengthen the distribution network for tractors, CNHTC will expand its distribution network for the various product lines in 2011 and encourage dealers to increase the sales volume of tractors and support them in business policies. Therefore, in 2011, Sinotruk will create a unique marketing network system.

Shaanxi Auto: Guaranteeing 130,000 Sales Targets with Three "New" Guarantees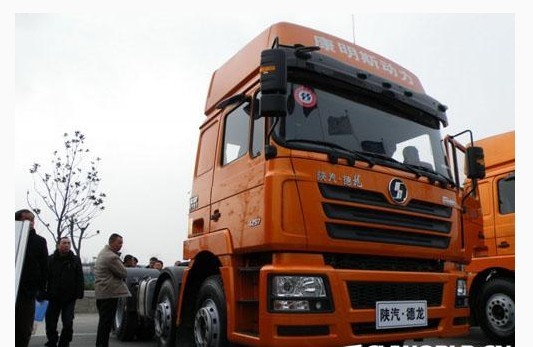 In 2011, Shaanxi Auto Heavy Duty Truck Co., Ltd. will strive to achieve 150,000 vehicles and lay a foundation for the "Twelfth Five-Year Plan" mission of 200,000 to 250,000 vehicles under the guarantee of the sales target of 130,000 vehicles.

For this reason, Shaanxi Auto has planned a "new" development path for 2011. First, the product must be fully upgraded. In 2011, Shaanxi Auto not only updated its old products, but also launched the 2011 "Long Jiu" heavy truck series. On the other hand, it also targeted the high-end market for its "short board" - lightweight medium- and heavy-duty card market segment. DeLong M3000 series.

Second, we must make breakthroughs in many aspects of new energy heavy trucks. In 2011, Shaanxi Auto will launch a new generation of "Long-run" natural gas heavy trucks, and research and development of dimethyl ether commercial vehicles, pure electric heavy-duty commercial vehicles (state 863 projects), and hybrid heavy-duty commercial vehicles (national science and technology support projects). Third, in the development of tangible products, Shaanxi Auto also plans to make changes in intangible products and services in 2011. Let after-sales service always walk in the forefront of the industry.

Futian Auman: Many Forces to Break Through

In 2011, Beiqi Foton strived to achieve sales of 100,000 heavy-duty trucks.

How to achieve these 100,000 vehicles, Futian has already started operations. In early January 2011, Beiqi Foton & Daimler, a joint venture project of Beiqi Foton and Daimler, invested 2.6 billion yuan and was officially put into production. The entire civil construction of the entire plant area will be completed in mid-January 2011. After the completion of the project, it will mainly produce Auman H4 and existing CTX and ETX high-end heavy truck products. The project has a designed annual production capacity of 80,000 units and a maximum production capacity of 100,000 vehicles/year. After the completion of the Auman II plant, the annual production capacity of heavy trucks in Huairou District will reach 160,000 units.

In respect of new energy, on December 8, 2010, Foton Motors announced the successful development of Futian Auman tractors equipped with LNG (liquefied natural gas) engines. This was followed by Futian in the field of clean energy after fuel cell vehicles and pure electric vehicles. Another technological breakthrough. This is naturally a big selling point for Foton Motor in 2011.

In addition, in order to enlarge and strengthen the special-purpose vehicle plate, at the end of 2010, new Foton special vehicles appeared in Xining. In addition, December 29, 2010, lasted for 2 years, the first fully-unloaded heavy-duty truck product of Changsha Automobile Co., Ltd., which is the new development of the core R&D resources of Futian Automobile, was officially listed on the Ruiwo TDX. This will inevitably become Foton Motor 2011. New breakthrough points and growth points in the year.

Bei Ben: Breakthrough from Three Aspects and Strive to Achieve 55,000 Targets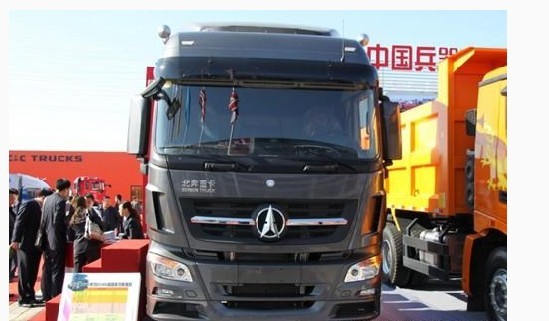 In 2011, Beiben will strive to achieve 55,000 vehicles and sprint 60,000 vehicles. Among them, the dump truck has to reach a share of 40% of the total sales volume, the tractor has a 35% share, and the special vehicle has a 17% share.

To this end, in 2011, Beiben provided marketing policies as a mechanism to guarantee the construction of networks as the basic means, and implemented the "intention service" brand building as the basis of the market, with the aim of strengthening training and improving the quality of distributors as the main means, in three aspects. Focus breakthrough.

On the one hand, we must target the new V3 and plan to sell more than 20,000 vehicles, accounting for 41% of the sales volume. On the other hand, Wang Shihong, General Manager of Bei Ben Heavy Duty Trucks, stated: "The special vehicle market in 2011 will maintain a high growth rate." For this reason, Beiben will flex its muscles in the special vehicle market in 2011.

In addition, since the service spare parts system is still relatively weak, in 2011, Beiben will naturally have to focus on the service.

SAIC Iveco Hongyan: Focus on building a star service in 2011

For the 2011 just arrived, SAIC Iveco Hongyan is confident that sales will be increased to 40,000 units and the overall sales revenue will exceed 10 billion.

For this reason, Hongyan will set 2011 as the service year. The first maintenance skill on December 22, 2010 was better than that of Wuxi Taiwan's finalist. Xiong Weiming, General Manager of SAIC Iveco Hongyan said: "Now the heavy truck industry has entered the post-competition era. We can no longer rely on an inexpensive product to dominate the world. We need quality services to provide strong support for the entire marketing. This is why we are hosting this service skill tournament in such a grand manner." Therefore, the focus of Hongyan 2011 was put on the service. The main goal of the year of service can be summarized as 8 characters, namely brand, hardware, capital, construction, and especially the top brand. SAIC Iveco Hongyan will launch its own brand after-sales service.

Regarding new products for 2011, SAIC Iveco Hongyan's general manager Xiong Weiming stated that SAIC Iveco Hongyan's currently best-selling "Hongyan King Kong" engineering vehicle will introduce new models, but it will no longer use "King Kong" as the product name. . In terms of high-end new products, IVECO's flagship road car, the Stralis, and the construction vehicle, Trakker, will be produced in a domestically assembled manner at the appropriate time. In terms of the new engine provided by Hongyan Jieshi, currently, the Lion has a 9-liter Cursor9 engine and a 12-liter Weichai engine that can be selected. In the future, more types of engines will be introduced to the Jessey models.

Valin: We need to go three steps in 2011

In 2011, Valin plans to achieve sales of 40,000 heavy trucks and hit 50,000 vehicles.

Valiant Automobile Marketing Director Wang Yanan said: "To impact 50,000 vehicles, Valin will take three steps in 2011."

The first step is to adjust the product structure and promote product improvement. In 2011, Valin will adopt a series of effective measures such as the adjustment of business policies, increase market promotion and promotion, and concentrate on bringing the sales volume of StarKama to a new level. In terms of vehicle improvements, Valin's tractor products will be lightweight, comprehensively and systematically improved by minimizing the use of leaf springs, vacuum tires, and high-strength materials, and minimizing deadweight and increasing bearing capacity. A series of adjustments will be made to the truck and construction vehicle products to reduce self-respect. The improvement and speed ratio expansion of Hualing's self-produced parts and components such as the 9T front axle, Mercedes-Benz foundry bridge, 457 Bridge and 485 Bridge will also accelerate. . "The Mercedes-Benz Foundry Bridge can greatly increase the reliability and load-carrying capability of heavy-duty dump trucks. The development and use of the 457, 485 low-speed ratio single-stage reduction bridges can further meet the demand for efficient logistics of tractors."

The second step is to improve the network operating capability. Wang Yan'an said that in 2011 Hualing's network construction work focused on encouraging dealers to establish Hualing heavy truck franchise stores and 4S stores, and in-depth customer base, carry out vehicle display, shorten customer service distance, and enhance customer satisfaction; The operation process is followed, and the requirements are solved, and the various elements of marketing, especially service elements, are supervised and promoted, especially because with the change of market conditions and the change of user concepts, price is the first factor that has been transformed into service.

The third step is to leverage the leverage of business policy. In 2011, Valin will not only continue to increase its financial support for dealers and provide guarantees for their sales volume, but also will continue the development of the Star Kema, Valin Dump Truck and Valin Star Logistics Cars in 2010. Incentives and promotional support. In addition, there are generous rewards for dealers whose sales reached a certain amount in 2011 and settled in full.
For different mine processing plant, the solution is different, there are mainly four types of mineral processing plant : flotation ore processing plant, gravity ore processing plant, magnetic ore processing plant and compound ore processing plant which involves two or three processes for a complex mine, Flotation Processing Plant can be used for gold, zinc, lead, graphite, antimony ore, copper ore, Nickel ore, Magnetic separating process is mainly used for iron ore, such as magnetite, hematite ore processing plant and Gravity Processing Plant is suitable for chromite ore, manganese, gold ore. The processing capacity can be 100-3000 tons per day.
Flotation Processing Project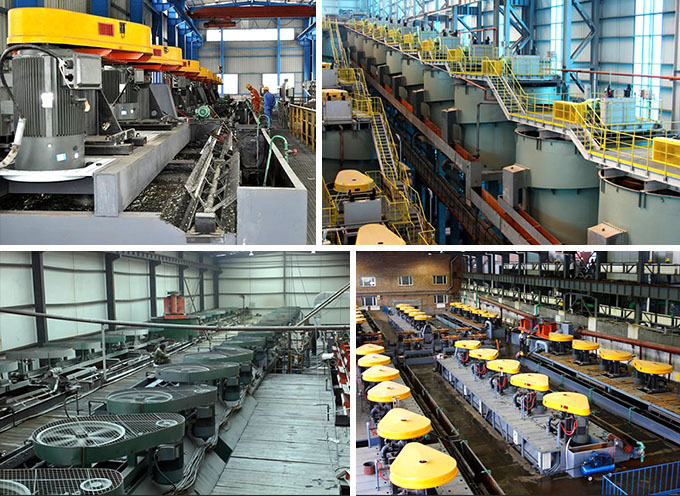 Gravity Ore Processing Plant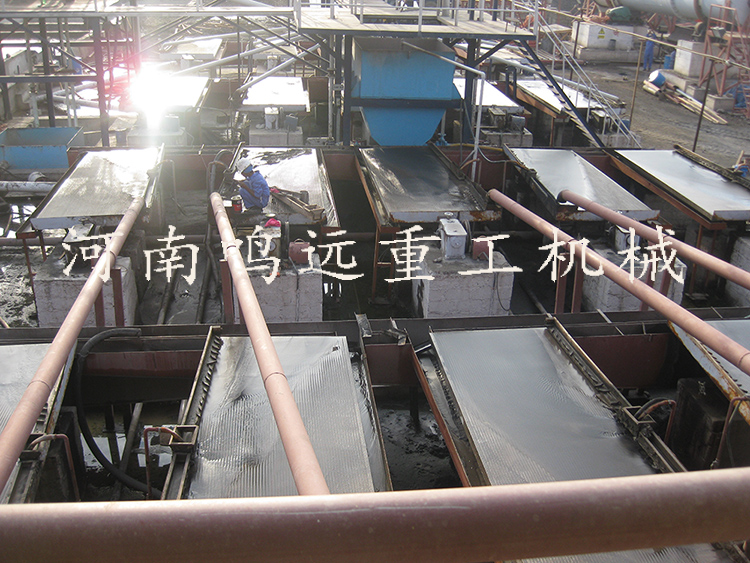 Complete Beneficiation Plant,Ore Beneficiation Plant,Sand Making Machine,Ore Dressing Plant
Henan Mingyuan Heavy Industrial Machinery Company Co., LTD. , https://www.heavyequipment-china.com