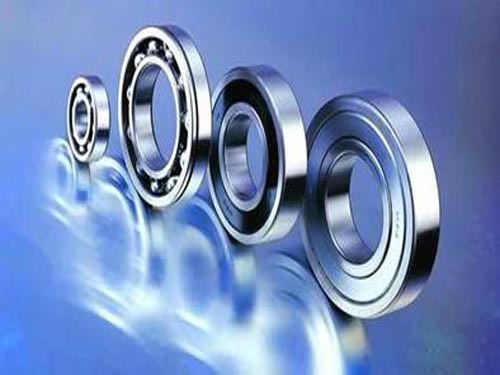 A local industrial development often relies on and utilizes local resource advantages and regional advantages. This seems to have become a conclusion of industrial economic development.

However, since the 1990s, Muzhen Town in Qingyang County, which has neither resource advantage nor traffic advantage, has been an exception: she has been a pioneering foundry industry for more than 20 years of pioneering and innovation, and has realized a major agricultural industry. It has become a professional town in the iron and steel casting machinery industry cluster in Anhui Province.

On the morning of December 12th, the production workshop of Fengrui Metal Products Co., Ltd. in Muzhen Township Industrial Park, Qingyang County, was busy and orderly. This enterprise, which mainly produces precision cast and forged products, has been put into production since June this year and has achieved output value. With an output of more than 50 million yuan, the annual output value of the project can reach 540 million yuan after all the projects have reached production capacity. "We chose Muzhen mainly because there are perfect industrial chain supporting facilities as well as skilled production workers. There is no need for production and sales."

The company's director and general manager Lv Hui, who was hired highly, is a French-Chinese person. In his opinion, compared with some resource-rich areas, the initial development of the wood foundry industry is inherently inadequate. To a certain extent, her flourishing development is an alternative in the forging industry.

In the town of Muzhen, the location of "alternative" in Lü Hui's mouth, 23 years ago, like many other townships and towns, it was a typical agricultural town. There was hardly any industrial enterprise in the town.

"In the early 1990s, rural areas across the country started an upsurge in the establishment of township and township enterprises, creating external conditions for the wood industry to break the subject." As a participant in the development of the wood industry, talking about the development history of the foundry industry, this year 73-year-old Wu Jinfu Like a few Jiazhen. In 1991, he was the deputy director of the Economic Committee of Zhuyang Township (later merged into Muzhen). He travelled to Zhejiang and Jiangsu to inspect. When he saw that each household of Zhejiang Yongkang was engaged in casting, the principal responsible person of the township established a foundry company. The idea, and appointed Wu Jinfu as the main person responsible for the preparation of the enterprise.

For such a "two out", "out of nothing" industry, the difficulty of starting a business can be imagined. "At the time, not only lack of professionals, poor traffic conditions, but also a vague industry positioning. When we hired skilled workers with high salaries, what kind of products are produced and what is the market prospect is an unknown number." When it comes to the difficulties of starting a business, Wu Jinfu has so far I have a lot of heart. After many efforts, on June 1st, 1992, the first foundry company in the history of Muzhen and the first industrial enterprise, Zhuyang Foundry in Qingyang County, was officially established. It began to produce sewing machines for a sewing machine manufacturing company in Wuhu. Accessories.

"Since 1992, I was the first director of the Zhuyang Foundry, and in 1997 the company realized the reform of the shareholding system. I worked as a three-time director. The Zhuyang foundry not only brought opportunities for the development of Muzhen Industrial, but also for the forging industry. The rise of talented people."

Wu Jinfu said that after the restructuring of the company, the middle managers and technical backbones of Zhuyang Foundry are mostly self-reliant. According to incomplete statistics, more than 85% of the principals and technical backbones of enterprises engaged in casting in Muzhen are currently from the Zhuyang foundry. There are more than 20 enterprises specializing in casting in the town, and more than 3,000 people are employed in the surrounding area. Tianping Machinery, Eternal Machinery, Everbright Foundry, Majestic Pump Valves, Jiuhua Mining Machinery, and Jiuhua New Materials.

Founded in 2000, Tianping Machinery Manufacturing Co., Ltd., formerly known as Qingyang County Tianping Decoration Materials Co., Ltd., was established in 1988 and mainly produces building decoration series casting railings. Nowadays, this company, which is mainly engaged in foundry production and finished gold products, has become one of the leading suppliers in the Chinese forklift industry—Hangzhou Fork and Heli, and is also the leading sensor manufacturer in the country—Ningbo Keli Electric. The main partner. At present, the market share of the enterprise weighing sensor base exceeds 80%, and the market share of the forklift bridge reaches 30%.

"Zhuyang foundry is the result of hard work in Muzhen. We should keep up with the market, insist on transformation and development, and make the wood industry more prosperous." According to Feng Guangming, the general manager, Tianping Machinery Co., Ltd. has expanded its scale through technological transformation and achieved Two major transformations and upgrades: The first transformation was promoted from artificial modeling to mechanized modeling, which resulted in a two-fold increase in production efficiency and a reduction of labor use by half; the second transformation was promoted from mechanized modeling to automated modeling, and the use of workers was reduced again. 90%, labor productivity has greatly improved. From January to November this year, the company's sales revenue reached 140 million yuan, an increase of 35% year-on-year.

Outstanding is not spring, a hundred flowers bloom spring garden. After 22 years of continuous development and market baptism, the number of foundry companies in Mian County has grown from low to high. A large number of enterprises have achieved "strong ribs and strong bones" and have successfully transformed and upgraded. The foundry industry has become the main source of timber industry pillar industries and finance and taxation. Up to now, the town has a total of 58 mechanical casting processing enterprises, with an annual output value of 1.6 billion yuan, and has won the "Professional Town of Anhui Iron and Steel Casting Machinery Industry Cluster", "China Industrial Cluster Economic Demonstration Town" and "China's County Industrial Cluster Competition Force 100."

"The foundry industry has made great contributions to the development of Muzhen Industrial and the prosperity of local economy. However, at present, there are still not many leading enterprises and the technology content of products is low. It is still a long way to go to realize the cluster development of the foundry industry." Town Party Committee Tang Lihua, the secretary, admitted that Muzhen will guide enterprises in the extension of the industrial chain through key policies and industrial investment and other measures, make breakthroughs in key equipment and key technologies, and promote the gathering of forged and forged specialty products in Muzhen to become the province's most Important steel casting machinery industry base.
Spiral idlers are designed to perform in even the stickiest applications. Their unique [corkscrew" design works to clean the conveyor belt and helps to control belt-training problems associated with installations handling sticky material. Spiral idlers are available in belt widths from 18" to 48"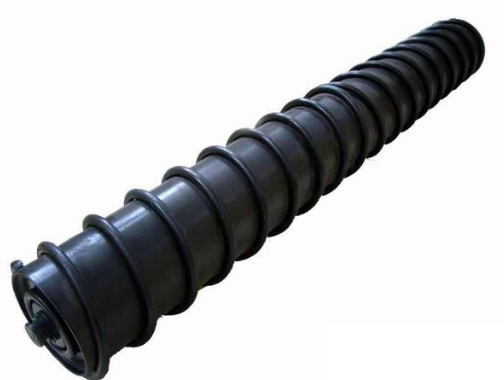 The spiral also assists in belt tracking and is ideally positioned over the discharge chute or a collection hopper. Discs make contact with the belt on the return side to help remove carry-back, therefore offering a maintenance-free solution in areas where plain return rollers are failing regularly due to carry-back and shell wear.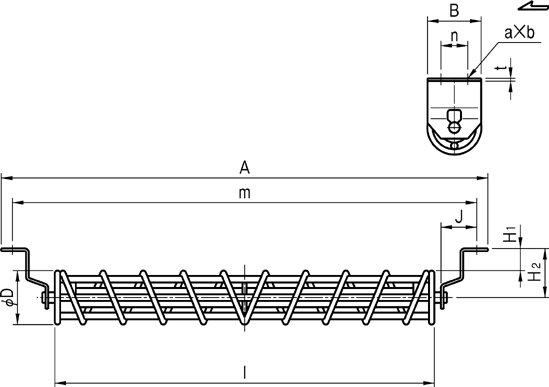 | | | |
| --- | --- | --- |
| Diameter of idler mm | Length of idler roller(Tube) mm | Bearing |
| 108 | 1150 | 6204 |
| 133 | 900.1000.1100.1150.1400.1600.1800.2000.2200 | 6205 6305 6306 |
| 159 | 900.1000.1100.1150.1250.1400.1500.1600.1700.1800.2000.2200.2500.2800.3000.3150 | 6306 6308 |
| 193.7 | 1100.1250.1400.1500.1600.1700.2200.2500.2800.3000.3150.3350 | 6308 6310 |
| 219 | 1600.1700.3150.3350 | 6308 6310 |
To be the first class, to do the best quality, to make users satisfied, to ensure customers relieved, are our enterprise purposes. Welcome bearing dealers` and Conveyor Idler manufacturers contact from all over the world, and become our partner.
Spiral Idler,Spiral Return Idler,Conveyor Spiral Idler
Shandong Xinkaite Bearing Co., Ltd. , http://www.idlerbearing.nl